Below are examples of Prof. Young's Calligraphy (from famous poems) that the students used to copy from.  Each year at the Calligraphy exhibition in New York (Manhattan) Chinatown and sometimes in other areas,  Prof. Young would have the 4 styles of Chinese Calligraphy exhibited.
Image # 14.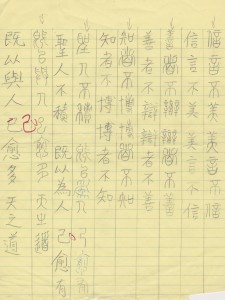 This was my translation of the above works for
Prof. Young's comments which I then used to copy for my part in the Chinese exhibition.  For the most part,  I was assigned to write in the Seal Style.
Image # 15.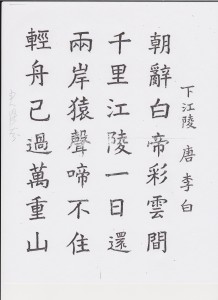 Note:  Only finished works bear a red seal (Chinese stamp) with signature!  These copies were for practice and reference.